May Is Disability Insurance Awareness Month
-
05/16/20
What is disability insurance? If you are unable to work due to illness or injury, disability insurance may help by replacing a portion of your regular income. This can be essential if you are burdened with medical expenses and unable to work.
[+] Full Article
Career Opportunity at GCSB Investment Center
-
05/08/20
GCSB Investment Center has a full-time position available for a Client Services Coordinator. GCSB Investment Center is a forward-thinking, fast paced Financial Services company with offices in Panora and Guthrie Center, IA. This position offers 30+ hours per week with full benefits.
[+] Full Article
Career Opportunity at GCSB Investment Center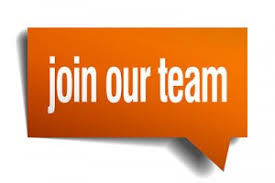 May 8, 2020
CAREER OPPORTUNITY
CLIENT SERVICES COORDINATOR
Overview: GCSB Investment Center is a forward-thinking, fast paced Financial Services company with offices in Panora and Guthrie Center, IA. We are hiring a full-time Client Services Coordinator for our team. This position offers 30+ hours per week with full benefits. GCSB Investment Center is focused on providing clients with the advice and tools needed to reach their financial goals. We help our clients with all stages of their financial plan, from defining their goals to identifying possible strategies to implementing and reviewing the solutions.
Salary: Commensurate with experience
Employment Type: Full-Time. This position works in an office environment.
Benefits Offered: Health, dental and vision insurance, Profit-Sharing 401(k) retirement plan, Employee Stock Ownership Plan (ESOP), Life insurance, Short- and long-term disability insurance, optional supplemental insurance
Reports To: Financial Advisor
Job Summary
The Client Services Coordinator is responsible for providing excellent service, support, follow-through and administrative tasks with the purpose of delivering an exceptional client experience and maintaining an efficient and organized office. This position requires a highly-dependable, trustworthy, motivated, and self-driven candidate. The candidate will assume many of the day-to-day tasks and operations of the firm, allowing the advisor to focus on building and maintaining life-long client relationships.
Essential Duties and Responsibilities
Administer all areas of the client process including but not limited to:
Answer and direct incoming communications and guests both in person and via a multi-line phone system in a professional manner

Assist with vendor communication including package delivery and preparing outgoing mail items

Obtain working industry knowledge and overall familiarity with relevant internal and Broker-Dealer resources

Support ongoing efforts for growth with new and existing clients

Assist in planning, coordinating and executing marketing plans and client events

Maintain social media streams

Interact with a wide variety of companies to obtain needed information or request that certain actions be taken and follow up to ensure processes are completed in a timely manner

Maintain office compliance files and submit compliance-required items for review & approval

Update and maintain client relationship management system (CRM)

Schedule and confirm client appointments via telephone, email and/or text

Monitor incoming client texts via compliant text web-based application

Set up client files and obtain necessary information

Assist advisor in preparing agendas, statements and other items needed for client meetings

Record notes from appointments, assign tasks, record opportunities, and assist in creating and communicating follow-up plans with clients

Research and resolve client service tasks and resolve errors as needed

Generate new account paperwork and review applications, beneficiary forms and other change requests for accuracy and completeness

Process client withdraw, wire, EFT/ACH and check requests, and incoming checks and rollovers, ensuring any relevant comments are documented appropriately

Process and record all transactions on appropriate logs

Maintain processes and procedures checklists and update when necessary to improve upon processes currently in place

Assist with Required Minimum Distribution calculations and maintain RMD database

Some accounting functions may be performed, including income and expense reconciliation and processing of vendor invoices for payment
Periodic Duties and Responsibilities
Attend all employee staff meetings, marketing meetings, and company group outings and community events

Volunteering in the communities in which we serve

Be available for other projects as needed
Skills Required
Able to represent the values, confidentiality and ethical standards of our organization to our clients and the general public.

Understanding and proficiency are required in regards to client relationships, client service, data entry, and problem resolution.

Strong computer literacy is a must, including Microsoft Office products such as Word, Excel, Outlook, copying/scanning, PDF.

Web design and social media skills are not required but will be a considerable attribute for the candidate.

Knowledge of CRM software and retirement and investment account types preferred, but not required.

Basic knowledge of accounting is a plus.

Candidate must be organized, detail oriented, a self-starter and be able to prioritize their work-day in a fast-paced, multi-tasking environment.

Potential candidate would be positive, enthusiastic, eager to learn and grow, and someone who treats the business as if it were their own.
Education and Experience
Associates degree or equivalent from two-year college or technical school; or one to two years of related experience and/or training; or equivalent combination of education and experience.

Customer service experience required.

Experience in the Investment Management and Planning industry is preferred, but not required.
To Apply
To be considered for this position, send a cover letter and resume to kristen@investgcsb.com.
Responses lacking cover letter and resume will not be considered.