Your 2019 Financial To-Do List
-
12/11/18
Things you can do for your future as the year unfolds. What financial, business, or life priorities do you need to address for 2019? Now is a good time to think about the investing, saving, or budgeting methods you could employ toward specific objectives, from building your retirement fund to lowering your taxes. You have plenty of options. Here are a few that might prove convenient.
[+] Full Article
The Details More People Should Know About Medicare
-
08/29/18
Before you enroll, take note of what the insurance does not cover and the changes ahead. Misconceptions about Medicare coverage abound. Our national health insurance program provides seniors with some great benefits. Even so, traditional Medicare does not pay for dental care, vision care, or any real degree of long-term care. How about medicines? Again, it falls short.
[+] Full Article
GCSB Investment Center featured in "Financial Literacy Month" series on Raccoon Valley Radio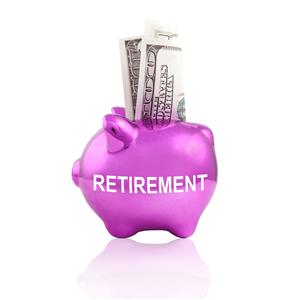 April 25, 2016
GCSB Investment Center's Kristen Crouthamel was featured in a three-part interview series for "Financial Literacy Month" on Raccoon Valley Radio. During the interviews, Kristen discussed smart strategies for saving money, retirement planning and budgeting. If you didn't have a chance to listen live, the links to the three interviews are below. Click on the links in bold to listen to each segment.
For more information on any of these topics, please contact Kristen at kcrouthamel@ibasecurities.com
Part One: Saving Money - The most common financial issue encountered as a financial advisor is that people simply aren't saving enough of their money. "My first rule, I would say, is save early and save often, always paying yourself first. For years, employers have wondered, 'why aren't people contributing more to their 401(k)'s?'. Afterall, the money compounds year after year tax deferred, and the earlier you start the more compounding you get. The money you contribute to the traditional IRA portion of the 401(k) comes out before taxes, so in essence you are reducing your income tax and your tax bill."
Part Two: How to manage debt - Despite the word 'debt' having largely negative connotations, it's not all bad. "Simply put, bad debt is any debt that you incur when you buy something that's going to lose value, like a car or you put something consumable that adds no financial value, like a vacation, on your credit card. Good debt involves purchasing things that will gain, maintain or create value, such as your house, if you keep it in good shape, or an investment in a business, if it performs well."
Part Three: Budgeting - Depending on your gender, you may need to have more money saved for retirement. "Because women typically live longer than men, a 65-year-old woman can expect to spend $22,000 more in total healthcare costs over the course of her retirement than a man is at her same age."