The SECURE Act
-
01/21/20
Long-established retirement account rules change. The Setting Every Community Up for Retirement Enhancement (SECURE) Act is now law. While the new rules don't appear to amount to a massive upheaval, the SECURE Act will require a change in strategy for many Americans. For others, it may reveal new opportunities.
[+] Full Article
Measuring the Value of a Financial Advisor
-
12/31/19
One study asserts that these relationships can make a difference for investors. What is a relationship with a financial advisor worth to an investor? A 2019 study by Vanguard, one of the world's largest money managers, attempts to answer that question.
[+] Full Article
Lynda Geopfert Joins GCSB Investment Center Team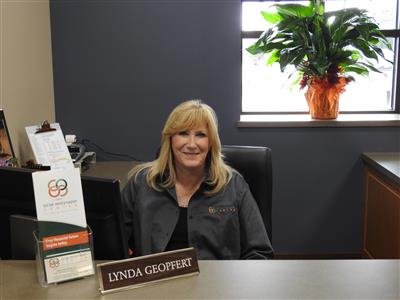 December 6, 2019
Lynda Geopfert is the newest member of the team at GCSB Investment Center as a Client Service Associate. She will assist with client service tasks as well as providing administrative support in both Guthrie Center and Panora.
"Lynda's strong computer and organizational skills have helped her hit the ground running. Our clients will appreciate her friendly attitude and her ability to get work done quickly and efficiently," said Kristen Crouthamel, AIF®, Financial Advisor, GCSB Investment Center. "She is familiar with our organization as well as the people and businesses of Guthrie County and is a natural fit for this role."
The GCSB Investment Center team splits time between the offices located inside Guthrie County State Bank in both Guthrie Center and Panora. Appointments are recommended and location is flexible based on client need. GCSB Investment Center provides investment and retirement savings to clients interested in improving their financial future. We offer a wide variety of solutions including individual, retirement, employer group plans and benefits and corporate investment accounts. Initial consultations and portfolio risk analysis are provided at no cost. Click on the Contact Us tab for our contact information or to request a phone call.
Originally from the Grand Junction area, Lynda currently resides near Linden with her husband, Gary. Outside of work she enjoys travel, decorating and spending time with friends and her adult children and grandchildren.
WELCOME LYNDA!