ACA Open Enrollment Season Is Here
-
11/01/17
After a November 1 start, the window closes December 15. This fall, the annual enrollment period to sign up for health insurance is shorter. In many states, it lasts only six weeks, from November 1 to December 15, and the federal government website link to health coverage, healthcare.gov, will be down for maintenance on many Sundays...
[+] Full Article
Medicare Enrollment Options for 2017-18
-
10/10/17
A summary of what you need to know. Key Medicare enrollment periods are approaching. This fall and winter, there are three periods in which Medicare beneficiaries can either enroll or disenroll in forms of coverage.
[+] Full Article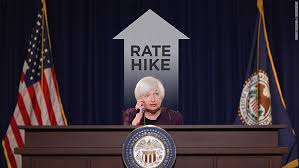 March 17, 2017
Monetary policy is normalizing due to economic improvement.
On March 15, the Federal Reserve raised the benchmark interest rate by a quarter-point to a range of 0.75-1.00%. The increase was widely expected, and it represented a vote of confidence in the economy.
Read more »