The Details More People Should Know About Medicare
-
08/29/18
Before you enroll, take note of what the insurance does not cover and the changes ahead. Misconceptions about Medicare coverage abound. Our national health insurance program provides seniors with some great benefits. Even so, traditional Medicare does not pay for dental care, vision care, or any real degree of long-term care. How about medicines? Again, it falls short.
[+] Full Article
Save & Invest - Even if Money is Tight
-
08/06/18
For millennials, today is the right time. If you are under 30, you have likely heard that now is the ideal time to save and invest. You know that the power of compound interest is on your side; you recognize the potential advantages of an early start.
[+] Full Article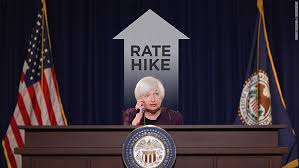 March 17, 2017
Monetary policy is normalizing due to economic improvement.
On March 15, the Federal Reserve raised the benchmark interest rate by a quarter-point to a range of 0.75-1.00%. The increase was widely expected, and it represented a vote of confidence in the economy.
Read more »