Small Business Workshop - Thursday, March 1
-
02/07/18
Small business decisions can be complicated. Join us for a complimentary workshop on Thursday, March 1.
[+] Full Article
End-of-the-Year Money Moves
-
11/27/17
Here are some things you might want to do before saying goodbye to 2017. What has changed for you in 2017? Did you start a new job or leave a job behind? Did you retire? Did you start a family? If notable changes occurred in your personal or professional life, then you will want to review your finances before this year ends and 2018 begins.
[+] Full Article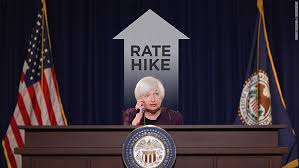 March 17, 2017
Monetary policy is normalizing due to economic improvement.
On March 15, the Federal Reserve raised the benchmark interest rate by a quarter-point to a range of 0.75-1.00%. The increase was widely expected, and it represented a vote of confidence in the economy.
Read more »