Small Business Workshop - Thursday, March 1
-
02/07/18
Small business decisions can be complicated. Join us for a complimentary workshop on Thursday, March 1.
[+] Full Article
End-of-the-Year Money Moves
-
11/27/17
Here are some things you might want to do before saying goodbye to 2017. What has changed for you in 2017? Did you start a new job or leave a job behind? Did you retire? Did you start a family? If notable changes occurred in your personal or professional life, then you will want to review your finances before this year ends and 2018 begins.
[+] Full Article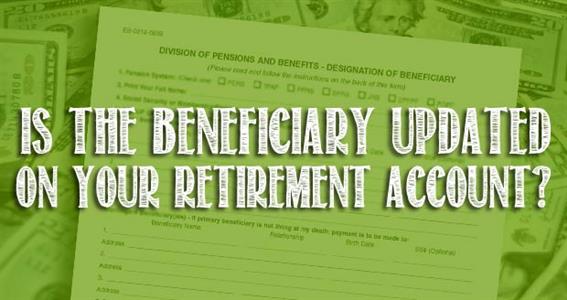 September 28, 2016
Will your heirs receive a fair share of your wealth? Will your invested assets go where you want them to when you die?
If you have a proper will or estate plan in place, you will likely answer "yes" to both of those questions. The beneficiary forms you filled out years ago for your IRA, your workplace retirement plan, and your life insurance policy may give you even more confidence about the eventual transfer of your wealth.
One concern still remains, though. You have to tell your heirs that these documents exist.
Read more »
beneficiaries inheritance TOD transfer on death wealth transfer