New Retirement Contribution Limits for 2023
-
12/01/22
The Internal Revenue Service (IRS) has released new contribution limits for certain retirement accounts for the coming year. After months of high inflation and financial uncertainty, some of these cost-of-living-based adjustments have reached near-record levels.
[+] Full Article
The Biggest COLA Increase Since 1981
-
11/01/22
How well do you remember 1981? Harrison Ford had his first bow as Indiana Jones in Raiders of the Lost Ark. Frogger and Donkey Kong were all the rage at video arcades. Bob Ross left the Air Force and took up painting. On top of that, we had the largest Social Security cost-of-living adjustment (COLA) on record: 11.2%.
[+] Full Article
Our 4+4 Philosophy
We utilize our 4+4 Philosophy because we understand trusted client communication helps deliver a solid, sustainable and personalized investment strategy to our clients.
Our 4+4 Philosophy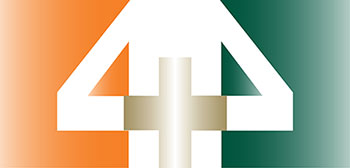 At GCSB Investment Center, we deliver investment strategies that are:
Personalized – every investor situation is unique
Diversified – the mix is critical to protect your interests
Sustainable – investing is a long-term strategy
Tax Smart – look for tax mitigation strategies in various investments
And we commit to communication that is:
Simplified – no jargon, explained in easy-to-understand language
Professional – we take your investments seriously
Timely – communication when and how you need it
Accessible – we will be available to answer your questions
PLEASE NOTE: Diversification and asset allocation strategies do not assure profit or protect against loss. Most investing involves risk. The degree of risk varies depending on the types of investments. Investors should be prepared to bear loss, including total loss of principal.