April is Financial Literacy Month
-
04/01/23
April marks the start of Financial Literacy Month, a nationally recognized movement to promote and support financial understanding in children and teens. For many, it's a fantastic opportunity to teach and connect with their children or grandchildren...
[+] Full Article
2023 Changes to Iowa's Retirement Taxes
-
03/01/23
In March of 2022 Iowa Governor Kim Reynolds signed a historic Iowa tax reform bill. One of the biggest changes from the bill is that starting in 2023, Iowans aged 55 or older are exempt from paying state taxes on retirement income...
[+] Full Article
Our 4+4 Philosophy
We utilize our 4+4 Philosophy because we understand trusted client communication helps deliver a solid, sustainable and personalized investment strategy to our clients.
Our 4+4 Philosophy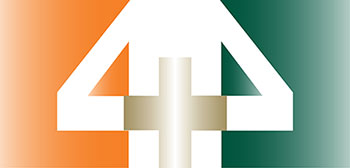 At GCSB Investment Center, we deliver investment strategies that are:
Personalized – every investor situation is unique
Diversified – the mix is critical to protect your interests
Sustainable – investing is a long-term strategy
Tax Smart – look for tax mitigation strategies in various investments
And we commit to communication that is:
Simplified – no jargon, explained in easy-to-understand language
Professional – we take your investments seriously
Timely – communication when and how you need it
Accessible – we will be available to answer your questions
PLEASE NOTE: Diversification and asset allocation strategies do not assure profit or protect against loss. Most investing involves risk. The degree of risk varies depending on the types of investments. Investors should be prepared to bear loss, including total loss of principal.