3 Tips for the Second Half of 2022
-
08/01/22
With half the year behind us, now is a great time to consider what the remainder of 2022 may hold. However, with inflation and economic uncertainty causing many of us to delay or cancel vacations, large purchases, and more, it can be challenging to know where to start.
[+] Full Article
Don't Be Your Own Worst Enemy
-
07/01/22
One of the most well-known investors of the 20th Century, Benjamin Graham, said that "the investor's chief problem—and even his worst enemy—is likely to be himself." Let's take a quick look at a few of the human emotions and biases that can adversely impact sound investment decision-making.
[+] Full Article
Our 4+4 Philosophy
We utilize our 4+4 Philosophy because we understand trusted client communication helps deliver a solid, sustainable and personalized investment strategy to our clients.
Our 4+4 Philosophy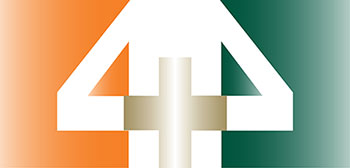 At GCSB Investment Center, we deliver investment strategies that are:
Personalized – every investor situation is unique
Diversified – the mix is critical to protect your interests
Sustainable – investing is a long-term strategy
Tax Smart – look for tax mitigation strategies in various investments
And we commit to communication that is:
Simplified – no jargon, explained in easy-to-understand language
Professional – we take your investments seriously
Timely – communication when and how you need it
Accessible – we will be available to answer your questions
PLEASE NOTE: Diversification and asset allocation strategies do not assure profit or protect against loss. Most investing involves risk. The degree of risk varies depending on the types of investments. Investors should be prepared to bear loss, including total loss of principal.