The New Inherited IRA Rules
-
04/01/21
Do you know what has changed for I.R.A. beneficiaries? New inherited I.R.A. rules took effect on January 1, 2020. The Setting Every Community Up for Retirement Enhancement (SECURE) Act became law on that day, altering the regulations on inherited Individual Retirement Account (I.R.A.) distributions.
[+] Full Article
Qualified Charitable Distributions
-
03/25/21
A choice for IRA owners who want to reduce taxes linked to IRA distributions. Do you have an IRA? As you enter your 70s, you may start to look at that IRA not only as an asset, but also as a problem. By law, you must take required minimum distributions (RMDs) from a Traditional IRA once you reach age 72; there are very few exceptions to this.
[+] Full Article
Our 4+4 Philosophy
We utilize our 4+4 Philosophy because we understand trusted client communication helps deliver a solid, sustainable and personalized investment strategy to our clients.
Our 4+4 Philosophy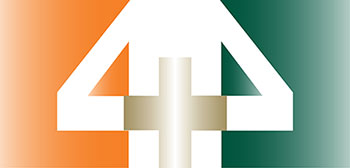 At GCSB Investment Center, we deliver investment strategies that are:
Personalized – every investor situation is unique
Diversified – the mix is critical to protect your interests
Sustainable – investing is a long-term strategy
Tax Smart – look for tax mitigation strategies in various investments
And we commit to communication that is:
Simplified – no jargon, explained in easy-to-understand language
Professional – we take your investments seriously
Timely - communication when and how you need it
Accessible – we will be available to answer your questions
PLEASE NOTE: Diversification and asset allocation strategies do not assure profit or protect against loss. All investing involves risk. Depending on the types of investments, there may be varying degrees of risk. Investors should be prepared to bear loss, including total loss of principal."