Moving on up!
-
05/11/22
OPEN HOUSE: Wednesday, May 25, 2022 (1pm - 4pm)
Please plan to join us for an open house at the Guthrie Center location (413 State Street) to see our new office space, say goodbye to Vicki, and meet Casey! We will have cookies and beverages and would love to visit with you.
[+] Full Article
Managing an Inheritance
-
05/01/22
Inheriting wealth can be a burden and a blessing. Even if you have an inclination that a family member may remember you in their last will and testament, there are many facets to the process of inheritance that you may not have considered. Here are some things you may want to keep in mind if it comes to pass.
[+] Full Article
Our 4+4 Philosophy
We utilize our 4+4 Philosophy because we understand trusted client communication helps deliver a solid, sustainable and personalized investment strategy to our clients.
Our 4+4 Philosophy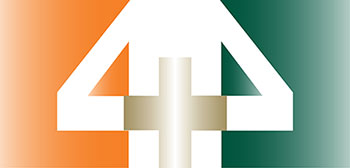 At GCSB Investment Center, we deliver investment strategies that are:
Personalized – every investor situation is unique
Diversified – the mix is critical to protect your interests
Sustainable – investing is a long-term strategy
Tax Smart – look for tax mitigation strategies in various investments
And we commit to communication that is:
Simplified – no jargon, explained in easy-to-understand language
Professional – we take your investments seriously
Timely – communication when and how you need it
Accessible – we will be available to answer your questions
PLEASE NOTE: Diversification and asset allocation strategies do not assure profit or protect against loss. Most investing involves risk. The degree of risk varies depending on the types of investments. Investors should be prepared to bear loss, including total loss of principal.