Life Insurance Products with Long-Term Care Riders
-
07/01/18
Are they worthwhile alternatives to traditional LTC policies? The price of long-term care insurance has really gone up. If you are a baby boomer and you have kept your eye on it for a few years, chances are you have noticed this. Last year, the American Association for Long-Term Care Insurance (AALTCI) noted that a 60-year-old couple would pay an average of $3,490 a year in premiums for a standalone LTC policy.
[+] Full Article
Retirement Planning Weak Spots
-
06/01/18
They are all too common.
Many households think they are planning carefully for retirement. In many cases, they are not. Weak spots in their retirement planning and saving may go unnoticed.
[+] Full Article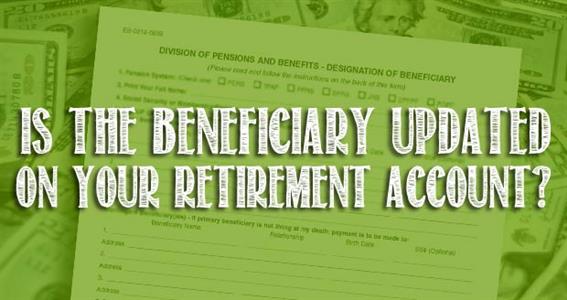 September 28, 2016
Will your heirs receive a fair share of your wealth? Will your invested assets go where you want them to when you die?
If you have a proper will or estate plan in place, you will likely answer "yes" to both of those questions. The beneficiary forms you filled out years ago for your IRA, your workplace retirement plan, and your life insurance policy may give you even more confidence about the eventual transfer of your wealth.
One concern still remains, though. You have to tell your heirs that these documents exist.
Read more »
beneficiaries inheritance TOD transfer on death wealth transfer