SECURE Act 2.0 Passed in Final Days of 2022
-
01/01/23
Congress spent the final days of 2022 on new reforms designed to help Americans save more for retirement. One of the biggest changes was the changes to the age in which you must start your Required Minimum Distributions (RMD).
[+] Full Article
New Retirement Contribution Limits for 2023
-
12/01/22
The Internal Revenue Service (IRS) has released new contribution limits for certain retirement accounts for the coming year. After months of high inflation and financial uncertainty, some of these cost-of-living-based adjustments have reached near-record levels.
[+] Full Article
3 Tips for the Second Half of 2022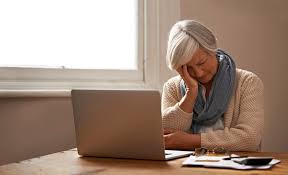 August 1, 2022
With half the year behind us, now is a great time to consider what the remainder of 2022 may hold. However, with inflation and economic uncertainty causing many of us to delay or cancel vacations, large purchases, and more, it can be challenging to know where to start.
Here are a few tips to help make the rest of the year as smooth as possible:
Deflate Inflation - Travel-related costs have skyrocketed, causing many to delay or cancel vacation plans. But are you overreacting to current headlines? Let's talk if you're wavering on a scheduled trip.
Embrace Uncertainty - If you've delayed a major purchase lately, you're not alone. Economic uncertainty has caused many to rethink their expenditures. When your net worth declines, the "wealth effect" tells consumers to rein in spending. But our portfolio strategies take into account periods of market volatility.
Practice Patience - The need to take action can push even the most seasoned investors into questionable territory. Instead, try to take a long view of the markets. Remaining patient and taking a break from watching the markets closely may help weather the storm.
Let us know if you ever want to chat about your future goals or current economic conditions. We're always ready to help.
The content is developed from sources believed to be providing accurate information. The information in this material is not intended as tax or legal advice. It may not be used for the purpose of avoiding any federal tax penalties. Please consult legal or tax professionals for specific information regarding your individual situation. Portions of this material were developed and produced by FMG Suite to provide information on a topic that may be of interest. FMG Suite is not affiliated with the named broker-dealer, state- or SEC-registered investment advisory firm. The opinions expressed and material provided are for general information, and should not be considered a solicitation for the purchase or sale of any security. Copyright 2022 FMG Suite.