The Details More People Should Know About Medicare
-
08/29/18
Before you enroll, take note of what the insurance does not cover and the changes ahead. Misconceptions about Medicare coverage abound. Our national health insurance program provides seniors with some great benefits. Even so, traditional Medicare does not pay for dental care, vision care, or any real degree of long-term care. How about medicines? Again, it falls short.
[+] Full Article
Save & Invest - Even if Money is Tight
-
08/06/18
For millennials, today is the right time. If you are under 30, you have likely heard that now is the ideal time to save and invest. You know that the power of compound interest is on your side; you recognize the potential advantages of an early start.
[+] Full Article
Funding A 529 Savings Plan* With Money You Already Spend?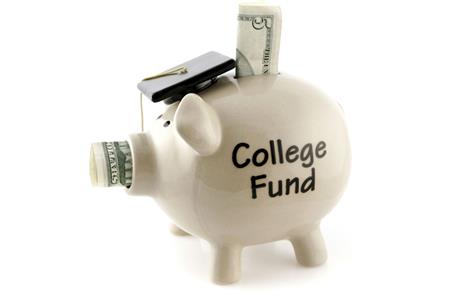 July 9, 2015
When is the last time you received a raise of $1,000 per month? For adults with young children, the high cost of daycare could be a $1,000-a-month opportunity in waiting. The cost of child care averages $14,500 a year for an infant, $12,280 a year for a 4-year-old. It's understandable if parents aren't piling money into that same child's 529 college savings plan quite yet.
However, when your child "graduates" from daycare, there's going to be some money freed up, say, $12,280 a year. A thousand bucks a month. But without a plan for how to utilize that money, it may be swallowed up into the family budget before you can invest it to your, and your child's, benefit.
"What families do is they get that money and they say, 'Now we're going to do this, we're going to buy this sink or buy this new car,' and there's no long-term plan," said Betty Lochner, chair of the College Savings Plans Network. "I remember it being so tight when my children were in daycare that when it was over, it just gave us a little relief in the budget. It didn't feel like a windfall."
While it can certainly be tempting to spend these new funds – a speedy shift into a 529 college savings plan can take a big bite out of future college costs and even eliminate them entirely.
"The key word is discipline. People need to have some discipline about what they're doing," Lochner said. "It's kind of like payroll deduction. You set it and forget it. It's so much easier to save money when you don't see it, rather than letting it sit in your checking account where it will be spent."
Saving this money in your child's 529 college savings plan is an investment. Let's break this down to understand how the process might work. Let's say your child goes off to school at age five. This alleviates the most of the $12,000+ annual cost of daycare, but you want to invest the majority of this money into your child's 529 college savings plan. So let's say you decide to save most of that previously spent daycare money for college. At $750 per month, you'll end up totaling $9,000 per year. Thirteen years later, your 18-year-old child graduates from high school and you have saved $108,000!
Saving over $100,000 may seem like more than enough for college. However, according to a 2012 Bloomberg study, college tuition has increased over 1,120 percent since 1978. To compare this increase, in the same period, medical expenses have increased 601 percent and food costs by 244 percent. Today, college costs are at an all-time high and, according to J.P. Morgan's College Planning Essentials, the total average cost of college (tuition, fees, room and board) is $18,391 per year for an in-state, public college, or $40,917 a year for a private college.
Regardless of how you and your child intend to pay for college, having a plan to save is essential. If you have children moving beyond their daycare years in the near future, or if you have other monthly expenses that will decrease or be eliminated (dance lessons, soccer fees, summer camps) consider rolling those dollars right into a 529 savings plan to immediately put those dollars to work.
*An investor should consider the investment objectives, risks, and charges and expenses associated with a 529 plan before investing. More information about municipal fund securities is available in the issuer's Program Description; which may be obtained from your financial advisor and should be read carefully before investing. Please also consider whether the investor's or designated beneficiary's home state offers any state tax or other benefits that are only available for investments in such states 529 college savings plan.
For more information on 529 savings plan or other ideas about savings plans, contact Kristen Crouthamel with GCSB Investment Center at:
505 East Main St.
P.O. Box 757
Panora, IA 50216
Office: (641) 755-2799
kcrouthamel@ibasecurities.com
Securities offered through Broker Dealer Financial Services Corp, Member FINRA & SIPC. Advisory services through Investment Advisors Corp, an SEC registered investment adviser. Products sold are Not FDIC insured, No bank guarantee, are not a deposit, are not insured by any federal government agency, and principal may lose value.
Portions of this article excerpted from http://newageofadvice.com/changing-conversation/changing-conversation-articles/day-care-diploma-hidden-money/