New Retirement Contribution Limits for 2023
-
12/01/22
The Internal Revenue Service (IRS) has released new contribution limits for certain retirement accounts for the coming year. After months of high inflation and financial uncertainty, some of these cost-of-living-based adjustments have reached near-record levels.
[+] Full Article
The Biggest COLA Increase Since 1981
-
11/01/22
How well do you remember 1981? Harrison Ford had his first bow as Indiana Jones in Raiders of the Lost Ark. Frogger and Donkey Kong were all the rage at video arcades. Bob Ross left the Air Force and took up painting. On top of that, we had the largest Social Security cost-of-living adjustment (COLA) on record: 11.2%.
[+] Full Article
Investing Doesn't Have to Be Scary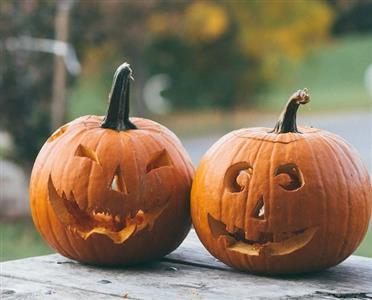 October 1, 2022
Many consumers automatically synonymize the words investing or investment with the word risk. Halloween is just around the corner, but investing doesn't have to be scary. With headlines all around about this year's market volatility, rising interest rates, and higher inflation, you may feel like "waiting it out" until economic news begins to show signs of improvement.
At GCSB Investment Center, yes, we have traditional fee-only equity and bond managers and model allocations for your long-term portfolios, but did you know we also offer several low-risk and even 100% principal-protected investment options?
Here are some options you may want to consider, rather than sitting on the sidelines.
Fixed Annuities
Fixed Indexed Annuities
Brokered CD's
Market-Linked CD's
Market-Linked Notes
Structured Buffer Notes
Structured Barrier Notes
Treasury Bills & Treasury Notes
Many of these can be as short as one to three years or longer, depending on your needs and goals. Some offer a fixed rate during the term of the investment. Others offer participation in the upside of the markets, with full principal-protection in a down market. Some offer FDIC insurance or tax-deferral, while some can also offer a guaranteed stream of income in retirement that you cannot outlive.
Fixed rates and caps on most solutions have significantly increased in 2022. Not every solution or investment is right for every client. Give us a call today to discuss these fixed-rate and fixed-income solutions – and the cost of waiting!