The Rough Consequences of Not Saving Enough for Retirement
-
06/07/17
Do you really want to risk facing these potential outcomes? Saving for retirement may seem a thankless task. But you may be thanking yourself later. Putting away a percentage of one's income, money that could be used for any number of bills or luxuries, is a sacrifice made in the present in order to avoid a larger trouble down the road.
[+] Full Article
The Fiduciary Standard
-
05/03/17
What designations let you know that a financial professional will abide by this rule? This year, the Department of Labor intends to introduce a new rule regarding retirement plan accounts, with full implementation envisioned by 2018. Under this new rule, financial professionals who consult retirement savers will be held to a fiduciary standard of care. In other words, they will have an ethical and legal obligation to always act in a client's best interest.
[+] Full Article
Kristen Crouthamel Earns Accredited Investment Fiduciary® Designation
October 31, 2016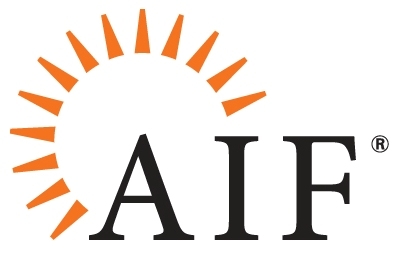 Kristen Crouthamel, Financial Advisor at GCSB Investment Center, has been awarded the Accredited Investment Fiduciary® (AIF®) designation from the Center for Fiduciary Studies™ (the Center), the standards-setting body for fi360. The AIF® designation signifies specialized knowledge of fiduciary responsibility and the ability to implement policies and procedures that meet a defined standard of care.
The AIF® designation is the culmination of a rigorous training program, which includes a comprehensive, closed-book final examination under the supervision of a proctor, and agreement to abide by the Code of Ethics and Conduct Standards. On an ongoing basis, completion of continuing education and adherence to the Code of Ethics and Conduct Standards are required to maintain the AIF® designation. For more information on the benefits of choosing an AIF® designated Advisor, click here.
"We are extremely proud of Kristen's latest achievement," said Mike Underwood, chief executive officer and president, Guthrie County State Bank. "She has continued to advance her skills so that our clients can carefully plan their financial futures whether that is retirement forecasting, investments, group benefit and retirement plans or individual health insurance and Medicare supplements."
Kristen brings her clients more than 16 years of experience in the financial planning, investment, tax and banking industries. She joined GCSB Investment Center in January 2014 and is committed to educating clients about the variety of investment and insurance options available. Kristen holds the FINRA Series 6, 7, 66 and 63 securities registered, Life, Health & Accident Insurance Licenses, and now the Accredited Investment Fiduciary® designation. She is securities registered in Iowa and nine other states and is insurance licensed in Iowa and Ohio.
Born and raised in rural Boone County, Iowa, Kristen earned an associate degree from the American Institute of Business and a Bachelor of Science degree from Upper Iowa University, both in Des Moines, Iowa. She actively serves on several local organizations as a committee member and/or board member, such as Main Street Guthrie Center, Guthrie County Conservation's Prairie Woodland Conservation Foundation, both Panora's and Guthrie Center's Chamber of Commerce, PRIDE and Guthrie Center Lions Club.