Long-Term Investing Truths
-
07/31/19
Key lessons for retirement savers.
You learn lessons as you invest in pursuit of long-run goals. Some of these lessons are conveyed and reinforced when you begin saving for retirement, and others, you glean along the way.
[+] Full Article
Your Financial Co-Pilot
-
06/30/19
If anything happens to you, your family has someone to consult.
If you weren't around, what would happen to your investments? In many families, one person handles investment decisions, and spouses or children have little comprehension of what happens each week, month, or year with a portfolio.
[+] Full Article
Kristen Crouthamel Earns Accredited Investment Fiduciary® Designation
October 31, 2016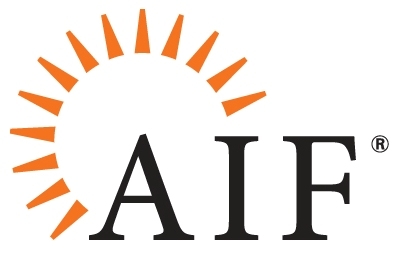 Kristen Crouthamel, Financial Advisor at GCSB Investment Center, has been awarded the Accredited Investment Fiduciary® (AIF®) designation from the Center for Fiduciary Studies™ (the Center), the standards-setting body for fi360. The AIF® designation signifies specialized knowledge of fiduciary responsibility and the ability to implement policies and procedures that meet a defined standard of care.
The AIF® designation is the culmination of a rigorous training program, which includes a comprehensive, closed-book final examination under the supervision of a proctor, and agreement to abide by the Code of Ethics and Conduct Standards. On an ongoing basis, completion of continuing education and adherence to the Code of Ethics and Conduct Standards are required to maintain the AIF® designation. For more information on the benefits of choosing an AIF® designated Advisor, click here.
"We are extremely proud of Kristen's latest achievement," said Mike Underwood, chief executive officer and president, Guthrie County State Bank. "She has continued to advance her skills so that our clients can carefully plan their financial futures whether that is retirement forecasting, investments, group benefit and retirement plans or individual health insurance and Medicare supplements."
Kristen brings her clients more than 16 years of experience in the financial planning, investment, tax and banking industries. She joined GCSB Investment Center in January 2014 and is committed to educating clients about the variety of investment and insurance options available. Kristen holds the FINRA Series 6, 7, 66 and 63 securities registered, Life, Health & Accident Insurance Licenses, and now the Accredited Investment Fiduciary® designation. She is securities registered in Iowa and nine other states and is insurance licensed in Iowa and Ohio.
Born and raised in rural Boone County, Iowa, Kristen earned an associate degree from the American Institute of Business and a Bachelor of Science degree from Upper Iowa University, both in Des Moines, Iowa. She actively serves on several local organizations as a committee member and/or board member, such as Main Street Guthrie Center, Guthrie County Conservation's Prairie Woodland Conservation Foundation, both Panora's and Guthrie Center's Chamber of Commerce, PRIDE and Guthrie Center Lions Club.