Moving on up!
-
05/11/22
OPEN HOUSE: Wednesday, May 25, 2022 (1pm - 4pm)
Please plan to join us for an open house at the Guthrie Center location (413 State Street) to see our new office space, say goodbye to Vicki, and meet Casey! We will have cookies and beverages and would love to visit with you.
[+] Full Article
Managing an Inheritance
-
05/01/22
Inheriting wealth can be a burden and a blessing. Even if you have an inclination that a family member may remember you in their last will and testament, there are many facets to the process of inheritance that you may not have considered. Here are some things you may want to keep in mind if it comes to pass.
[+] Full Article
RMD's Getting A Small Reprieve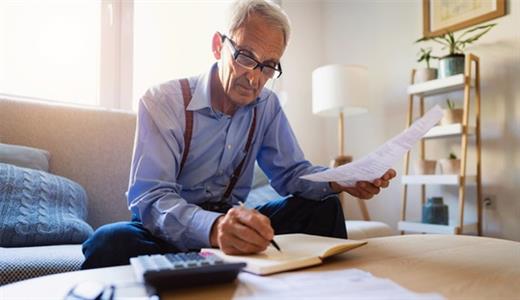 March 1, 2022
If you are older than age 72, or turning 72 this year, you must take Required Minimum Distributions from qualified retirement accounts, and for the first time in nearly 20 years, the IRS has released updated actuarial or life expectancy tables.
Those who take RMDs may already know we use these tables to calculate your RMD. Using these new tables is relatively simple, but here are some considerations to keep in mind.
What's my RMD?
We determine the required amount you must withdraw annually by dividing the previous year-end balance of your qualifying accounts by what the IRS calls a "life expectancy factor." The newest tables assume we'll live longer, which may impact the amount you need to withdraw.
What about inherited accounts?
There are some exceptions, but you must generally withdraw all assets within ten years, regardless of your life expectancy. The Secure Act eliminated the ability to "stretch" your withdrawals across your lifetime if the original account owner passed away in 2020 or later.
While most RMD calculations are straightforward, the process can get more complicated if you have multiple accounts or other sources of retirement income, or if your spouse is more than 10 years younger than you. Before modifying your current strategy, please reach out so I can help explain your situation to you and your tax professional.
The content is developed from sources believed to be providing accurate information. The information in this material is not intended as tax or legal advice. It may not be used for the purpose of avoiding any federal tax penalties. Please consult legal or tax professionals for specific information regarding your individual situation. Portions of this material were developed and produced by FMG Suite to provide information on a topic that may be of interest. FMG Suite is not affiliated with the named broker-dealer, state- or SEC-registered investment advisory firm. The opinions expressed and material provided are for general information, and should not be considered a solicitation for the purchase or sale of any security. Copyright 2022 FMG Suite.