April is Financial Literacy Month
-
04/01/23
April marks the start of Financial Literacy Month, a nationally recognized movement to promote and support financial understanding in children and teens. For many, it's a fantastic opportunity to teach and connect with their children or grandchildren...
[+] Full Article
2023 Changes to Iowa's Retirement Taxes
-
03/01/23
In March of 2022 Iowa Governor Kim Reynolds signed a historic Iowa tax reform bill. One of the biggest changes from the bill is that starting in 2023, Iowans aged 55 or older are exempt from paying state taxes on retirement income...
[+] Full Article
The Biggest COLA Increase Since 1981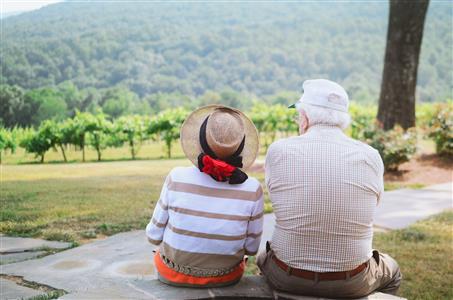 November 1, 2022
How well do you remember 1981? Harrison Ford had his first bow as Indiana Jones in Raiders of the Lost Ark. Frogger and Donkey Kong were all the rage at video arcades. Bob Ross left the Air Force and took up painting. On top of that, we had the largest Social Security cost-of-living adjustment (COLA) on record: 11.2%.
The 2023 COLA increase will not be that high, but the Senior Citizens League anticipated it to be as much as 8.7%. As it turns out, they were right on the nose. This tops last year's 5.9% increase.
What this increase means for those collecting Social Security benefits is additional help battling inflation. The average Social Security retiree benefit will increase $146 per month, to $1,827 in 2023, from $1,681 in 2022.
Why is it happening now? Congress has COLA increases pegged to rising inflation. While there has been a great deal of talk about inflation this year, the increase depends on the much-anticipated official numbers: the third quarter's Consumer Price Index (CPI) is measured against the CPI of the previous year, and the COLA is calculated from that.
While this increase has been widely anticipated, you may still have questions about this and other economic factors. I am happy to discuss how this might affect your financial strategy. Contact our office today!
The content is developed from sources believed to be providing accurate information. The information in this material is not intended as tax or legal advice. It may not be used for the purpose of avoiding any federal tax penalties. Please consult legal or tax professionals for specific information regarding your individual situation. Portions of this material were developed and produced by FMG Suite to provide information on a topic that may be of interest. FMG Suite is not affiliated with the named broker-dealer, state- or SEC-registered investment advisory firm. The opinions expressed and material provided are for general information, and should not be considered a solicitation for the purchase or sale of any security. Copyright 2022 FMG Suite.