Retirement In-Sight - Monthly Newsletter now on our website!
-
09/20/20
Are you retired or nearing retirement? Our monthly "Retirement In-Sight" newsletter is a quick read with important retirement considerations. The newsletter also includes "did-you-know" information, many times golf or cooking tips and a brain teaser!
[+] Full Article
Facts About Medicare Open Enrollment
-
09/01/20
How much to you know about the different coverage options? Medicare's open enrollment period runs through December 7. If you are enrolling in Medicare for the first time, you will discover that it is much more complex than an employer-sponsored group health plan.
[+] Full Article
Vicki Gubser Joins GCSB Investment Center Team as Client Services Coordinator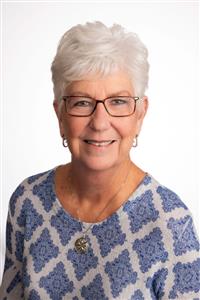 July 15, 2020
GCSB Investment Center welcomes a familiar face, Vicki Gubser, as the Client Services Coordinator. Guthrie County State Bank customers may be familiar with Vicki from her past five years serving Heritage Club Director. In her new role, she will assist with client service tasks as well as provide administrative support.
Vicki's strong background in banking, real estate and insurance brings a wealth of financial knowledge to GCSB Investment Center clients. She looks forward to working with clients as they plan for their financial futures.
"Due to our growth, we are very excited to add a full-time team member. Vicki's background in various areas of the financial industry made her a natural fit for the position," said Kristen Crouthamel, AIF®, Financial Advisor with GCSB Investment Center.
Originally from the Bagley area, Vicki currently resides at Lake Panorama. Outside of work she serves as the treasurer of the United Methodist Church in Panora, vice president of P. E. O. Chapter BY, and also as the secretary of the Guthrie County Airport Authority board.
The GCSB Investment Center team splits time between the offices located inside Guthrie County State Bank in both Guthrie Center and Panora. Vicki's time will mostly be spent in the Guthrie Center location. Appointments with Financial Advisor Kristen Crouthamel, AIF® are recommended. The location of appointments is flexible based on client need.
GCSB Investment Center provides investment and retirement savings to clients interested in improving their financial future. They offer a wide variety of solutions including individual, retirement, financial planning, employer group plans and benefits and corporate investment accounts. Initial consultations and portfolio risk analysis are provided at no cost. Visit www.investgcsb.com for more information or to contact the GCSB Investment Center team.