3 Tips for the Second Half of 2022
-
08/01/22
With half the year behind us, now is a great time to consider what the remainder of 2022 may hold. However, with inflation and economic uncertainty causing many of us to delay or cancel vacations, large purchases, and more, it can be challenging to know where to start.
[+] Full Article
Don't Be Your Own Worst Enemy
-
07/01/22
One of the most well-known investors of the 20th Century, Benjamin Graham, said that "the investor's chief problem—and even his worst enemy—is likely to be himself." Let's take a quick look at a few of the human emotions and biases that can adversely impact sound investment decision-making.
[+] Full Article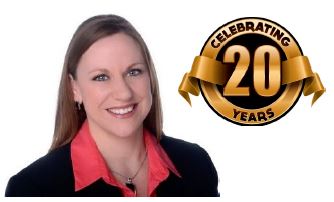 July 1, 2021
This month, Kristen Crouthamel, AIF® - Financial Advisor, is celebrating 20 years in the investment advice industry. Read more here about how Kristen got her start in her career, and other fun facts about Kristen!
Read more »