Tax Efficiency in Retirement
-
05/07/18
How much attention do you pay to this factor? Will you pay higher taxes in retirement? Do you have a lot of money in a 401(k) or a traditional IRA? If so, you may receive significant retirement income. Those income distributions, however, will be taxed at the usual rate. If you have saved and invested well, you may end up retiring at your current marginal tax rate or even a higher one.
[+] Full Article
Will Teachers Get the Retirement They Deserve?
-
04/20/18
Classroom educators are coping with hybrid plans and pension fund shortfalls. Arizona. Kentucky. Massachusetts. Michigan. Pennsylvania. Rhode Island. Tennessee. In these states and others, teachers are concerned about their financial futures. The retirement programs they were counting on have either restructured or face critical questions.
[+] Full Article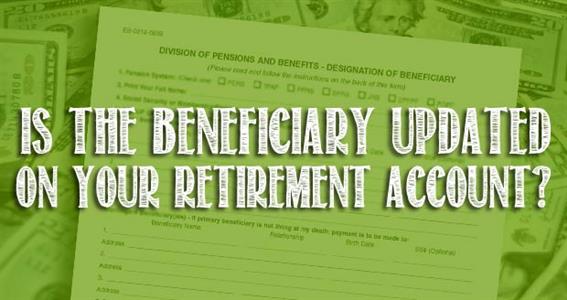 September 28, 2016
Will your heirs receive a fair share of your wealth? Will your invested assets go where you want them to when you die?
If you have a proper will or estate plan in place, you will likely answer "yes" to both of those questions. The beneficiary forms you filled out years ago for your IRA, your workplace retirement plan, and your life insurance policy may give you even more confidence about the eventual transfer of your wealth.
One concern still remains, though. You have to tell your heirs that these documents exist.
Read more »
beneficiaries inheritance TOD transfer on death wealth transfer