Why DIY Investment Management Is Such a Risk
-
04/30/19
Paying attention to the wrong things becomes all too easy.
If you ever have the inkling to manage your investments on your own, that inkling is worth reconsidering. Do-it-yourself investment management is generally a bad idea for the retail investor for myriad reasons.
[+] Full Article
Are You Retiring Within the Next 5 Years?
-
03/26/19
What should you focus on as the transition approaches?
You can prepare for your retirement transition years before it occurs. In doing so, you can do your best to avoid the kind of financial surprises that tend to upset an unsuspecting new retiree.
[+] Full Article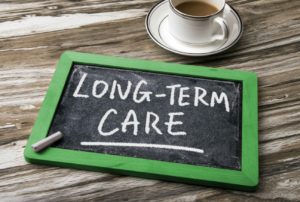 July 1, 2018
Are they worthwhile alternatives to traditional LTC policies?
The price of long-term care insurance has really gone up. If you are a baby boomer and you have kept your eye on it for a few years, chances are you have noticed this. Last year, the American Association for Long-Term Care Insurance (AALTCI) noted that a 60-year-old couple would pay an average of $3,490 a year in premiums for a standalone LTC policy.
Read more »