Your 2019 Financial To-Do List
-
12/11/18
Things you can do for your future as the year unfolds. What financial, business, or life priorities do you need to address for 2019? Now is a good time to think about the investing, saving, or budgeting methods you could employ toward specific objectives, from building your retirement fund to lowering your taxes. You have plenty of options. Here are a few that might prove convenient.
[+] Full Article
The Details More People Should Know About Medicare
-
08/29/18
Before you enroll, take note of what the insurance does not cover and the changes ahead. Misconceptions about Medicare coverage abound. Our national health insurance program provides seniors with some great benefits. Even so, traditional Medicare does not pay for dental care, vision care, or any real degree of long-term care. How about medicines? Again, it falls short.
[+] Full Article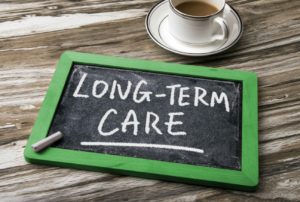 July 1, 2018
Are they worthwhile alternatives to traditional LTC policies?
The price of long-term care insurance has really gone up. If you are a baby boomer and you have kept your eye on it for a few years, chances are you have noticed this. Last year, the American Association for Long-Term Care Insurance (AALTCI) noted that a 60-year-old couple would pay an average of $3,490 a year in premiums for a standalone LTC policy.
Read more »