SECURE Act 2.0 Passed in Final Days of 2022
-
01/01/23
Congress spent the final days of 2022 on new reforms designed to help Americans save more for retirement. One of the biggest changes was the changes to the age in which you must start your Required Minimum Distributions (RMD).
[+] Full Article
New Retirement Contribution Limits for 2023
-
12/01/22
The Internal Revenue Service (IRS) has released new contribution limits for certain retirement accounts for the coming year. After months of high inflation and financial uncertainty, some of these cost-of-living-based adjustments have reached near-record levels.
[+] Full Article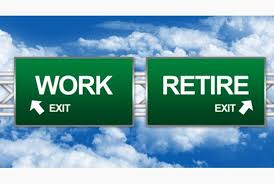 July 31, 2017
If that is your dream, explore whether these steps could be useful to take.
How could you retire in your fifties by choice? You will need abundant retirement savings and ways to access your retirement assets that lessen or avoid early withdrawal penalties. You may also need to have other, sometimes overlooked, components of retirement planning in place.
Read more »