The Details More People Should Know About Medicare
-
08/29/18
Before you enroll, take note of what the insurance does not cover and the changes ahead. Misconceptions about Medicare coverage abound. Our national health insurance program provides seniors with some great benefits. Even so, traditional Medicare does not pay for dental care, vision care, or any real degree of long-term care. How about medicines? Again, it falls short.
[+] Full Article
Save & Invest - Even if Money is Tight
-
08/06/18
For millennials, today is the right time. If you are under 30, you have likely heard that now is the ideal time to save and invest. You know that the power of compound interest is on your side; you recognize the potential advantages of an early start.
[+] Full Article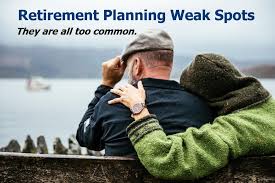 June 1, 2018
They are all too common.

Many households think they are planning carefully for retirement. In many cases, they are not. Weak spots in their retirement planning and saving may go unnoticed.
Read more »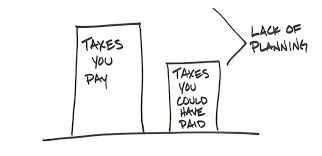 May 7, 2018
How much attention do you pay to this factor?
Will you pay higher taxes in retirement? Do you have a lot of money in a 401(k) or a traditional IRA? If so, you may receive significant retirement income. Those income distributions, however, will be taxed at the usual rate. If you have saved and invested well, you may end up retiring at your current marginal tax rate or even a higher one.
Read more »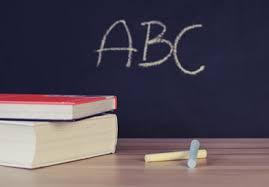 April 20, 2018
Classroom educators are coping with hybrid plans and pension fund shortfalls.
Arizona. Kentucky. Massachusetts. Michigan. Pennsylvania. Rhode Island. Tennessee. In these states and others, teachers are concerned about their financial futures. The retirement programs they were counting on have either restructured or face critical questions.
Read more »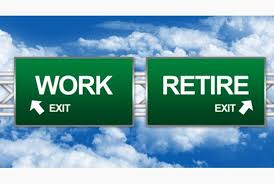 July 31, 2017
If that is your dream, explore whether these steps could be useful to take.
How could you retire in your fifties by choice? You will need abundant retirement savings and ways to access your retirement assets that lessen or avoid early withdrawal penalties. You may also need to have other, sometimes overlooked, components of retirement planning in place.
Read more »