Small Business Workshop - Thursday, March 1
-
02/07/18
Small business decisions can be complicated. Join us for a complimentary workshop on Thursday, March 1.
[+] Full Article
End-of-the-Year Money Moves
-
11/27/17
Here are some things you might want to do before saying goodbye to 2017. What has changed for you in 2017? Did you start a new job or leave a job behind? Did you retire? Did you start a family? If notable changes occurred in your personal or professional life, then you will want to review your finances before this year ends and 2018 begins.
[+] Full Article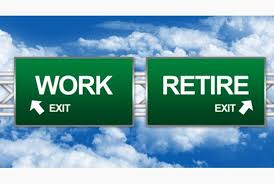 July 31, 2017
If that is your dream, explore whether these steps could be useful to take.
How could you retire in your fifties by choice? You will need abundant retirement savings and ways to access your retirement assets that lessen or avoid early withdrawal penalties. You may also need to have other, sometimes overlooked, components of retirement planning in place.
Read more »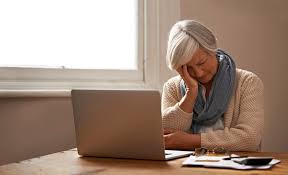 June 7, 2017
Do you really want to risk facing these potential outcomes?
Saving for retirement may seem a thankless task. But you may be thanking yourself later. Putting away a percentage of one's income, money that could be used for any number of bills or luxuries, is a sacrifice made in the present in order to avoid a larger trouble down the road.
Read more »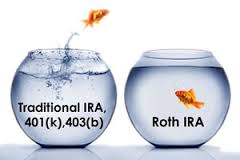 June 15, 2016
When stocks struggle or tread water, going Roth gains merit.
Converting a traditional IRA to a Roth IRA is no easy decision. After all, it is a taxable event. When the stock market is down or sluggish, however, a Roth conversion has more appeal.
Read more »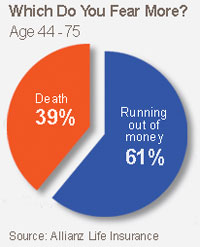 May 15, 2016
What steps might help you sustain and grow your retirement savings?
"What is your greatest retirement fear?" If you ask retirees that question, "outliving my money" may likely be one of the top answers. Retirees and pre-retirees alike share this anxiety. In a 2014 Wells Fargo/Gallup survey of more than 1,000 investors, 46% of respondents cited that very fear; 42% of the respondents to that poll were making $90,000 a year or more.
Read more »