ACA Open Enrollment Season Is Here
-
11/01/17
After a November 1 start, the window closes December 15. This fall, the annual enrollment period to sign up for health insurance is shorter. In many states, it lasts only six weeks, from November 1 to December 15, and the federal government website link to health coverage, healthcare.gov, will be down for maintenance on many Sundays...
[+] Full Article
Medicare Enrollment Options for 2017-18
-
10/10/17
A summary of what you need to know. Key Medicare enrollment periods are approaching. This fall and winter, there are three periods in which Medicare beneficiaries can either enroll or disenroll in forms of coverage.
[+] Full Article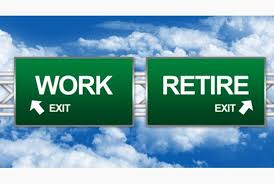 July 31, 2017
If that is your dream, explore whether these steps could be useful to take.
How could you retire in your fifties by choice? You will need abundant retirement savings and ways to access your retirement assets that lessen or avoid early withdrawal penalties. You may also need to have other, sometimes overlooked, components of retirement planning in place.
Read more »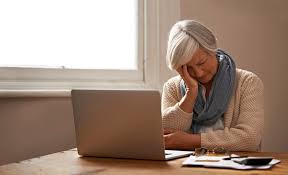 June 7, 2017
Do you really want to risk facing these potential outcomes?
Saving for retirement may seem a thankless task. But you may be thanking yourself later. Putting away a percentage of one's income, money that could be used for any number of bills or luxuries, is a sacrifice made in the present in order to avoid a larger trouble down the road.
Read more »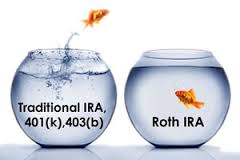 June 15, 2016
When stocks struggle or tread water, going Roth gains merit.
Converting a traditional IRA to a Roth IRA is no easy decision. After all, it is a taxable event. When the stock market is down or sluggish, however, a Roth conversion has more appeal.
Read more »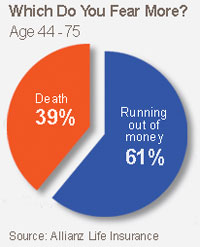 May 15, 2016
What steps might help you sustain and grow your retirement savings?
"What is your greatest retirement fear?" If you ask retirees that question, "outliving my money" may likely be one of the top answers. Retirees and pre-retirees alike share this anxiety. In a 2014 Wells Fargo/Gallup survey of more than 1,000 investors, 46% of respondents cited that very fear; 42% of the respondents to that poll were making $90,000 a year or more.
Read more »