Important Birthdays Over 50
-
06/01/22
Understanding key birthdays may help you better prepare for certain retirement income and benefits. But perhaps more importantly, knowing key birthdays can help you avoid penalties that may be imposed if you miss the date.
[+] Full Article
Moving on up!
-
05/11/22
OPEN HOUSE: Wednesday, May 25, 2022 (1pm - 4pm)
Please plan to join us for an open house at the Guthrie Center location (413 State Street) to see our new office space, say goodbye to Vicki, and meet Casey! We will have cookies and beverages and would love to visit with you.
[+] Full Article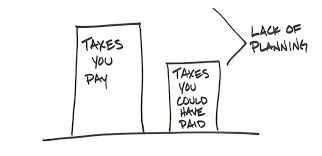 May 7, 2018
How much attention do you pay to this factor?
Will you pay higher taxes in retirement? Do you have a lot of money in a 401(k) or a traditional IRA? If so, you may receive significant retirement income. Those income distributions, however, will be taxed at the usual rate. If you have saved and invested well, you may end up retiring at your current marginal tax rate or even a higher one.
Read more »