ACA Open Enrollment Season Is Here
-
11/01/17
After a November 1 start, the window closes December 15. This fall, the annual enrollment period to sign up for health insurance is shorter. In many states, it lasts only six weeks, from November 1 to December 15, and the federal government website link to health coverage, healthcare.gov, will be down for maintenance on many Sundays...
[+] Full Article
Medicare Enrollment Options for 2017-18
-
10/10/17
A summary of what you need to know. Key Medicare enrollment periods are approaching. This fall and winter, there are three periods in which Medicare beneficiaries can either enroll or disenroll in forms of coverage.
[+] Full Article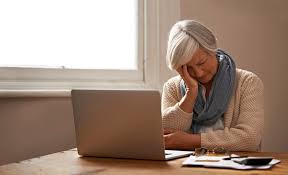 June 7, 2017
Do you really want to risk facing these potential outcomes?
Saving for retirement may seem a thankless task. But you may be thanking yourself later. Putting away a percentage of one's income, money that could be used for any number of bills or luxuries, is a sacrifice made in the present in order to avoid a larger trouble down the road.
Read more »