Retirement In-Sight - Monthly Newsletter now on our website!
-
09/20/20
Are you retired or nearing retirement? Our monthly "Retirement In-Sight" newsletter is a quick read with important retirement considerations. The newsletter also includes "did-you-know" information, many times golf or cooking tips and a brain teaser!
[+] Full Article
Facts About Medicare Open Enrollment
-
09/01/20
How much to you know about the different coverage options? Medicare's open enrollment period runs through December 7. If you are enrolling in Medicare for the first time, you will discover that it is much more complex than an employer-sponsored group health plan.
[+] Full Article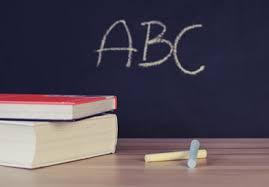 April 20, 2018
Classroom educators are coping with hybrid plans and pension fund shortfalls.
Arizona. Kentucky. Massachusetts. Michigan. Pennsylvania. Rhode Island. Tennessee. In these states and others, teachers are concerned about their financial futures. The retirement programs they were counting on have either restructured or face critical questions.
Read more »