The New Inherited IRA Rules
-
04/01/21
Do you know what has changed for I.R.A. beneficiaries? New inherited I.R.A. rules took effect on January 1, 2020. The Setting Every Community Up for Retirement Enhancement (SECURE) Act became law on that day, altering the regulations on inherited Individual Retirement Account (I.R.A.) distributions.
[+] Full Article
Qualified Charitable Distributions
-
03/25/21
A choice for IRA owners who want to reduce taxes linked to IRA distributions. Do you have an IRA? As you enter your 70s, you may start to look at that IRA not only as an asset, but also as a problem. By law, you must take required minimum distributions (RMDs) from a Traditional IRA once you reach age 72; there are very few exceptions to this.
[+] Full Article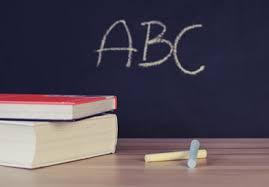 April 20, 2018
Classroom educators are coping with hybrid plans and pension fund shortfalls.
Arizona. Kentucky. Massachusetts. Michigan. Pennsylvania. Rhode Island. Tennessee. In these states and others, teachers are concerned about their financial futures. The retirement programs they were counting on have either restructured or face critical questions.
Read more »